Vulcan VRC Series

Built with maximum efficiency in mind the VRC series of multi processor has high flow capabilities for increased speed, a 2 cylinder design for increased power, 360 degree rotation for increased productivity, and interchangeable jaws for maximum versatility. With a range of sizes from small mini excavators to large track machines the VRC series of multiprocessor is one of the most versatile attachments available.
360 Degree Rotation
360 degree continuous rotation to increase efficiency by minimizing repositioning and re handling material.
High Flow Capacity
High flow capacity offers increased speed to maximize efficiency.
Heavy Duty Construction
High quality steel, enclosed rotating motor and turntable.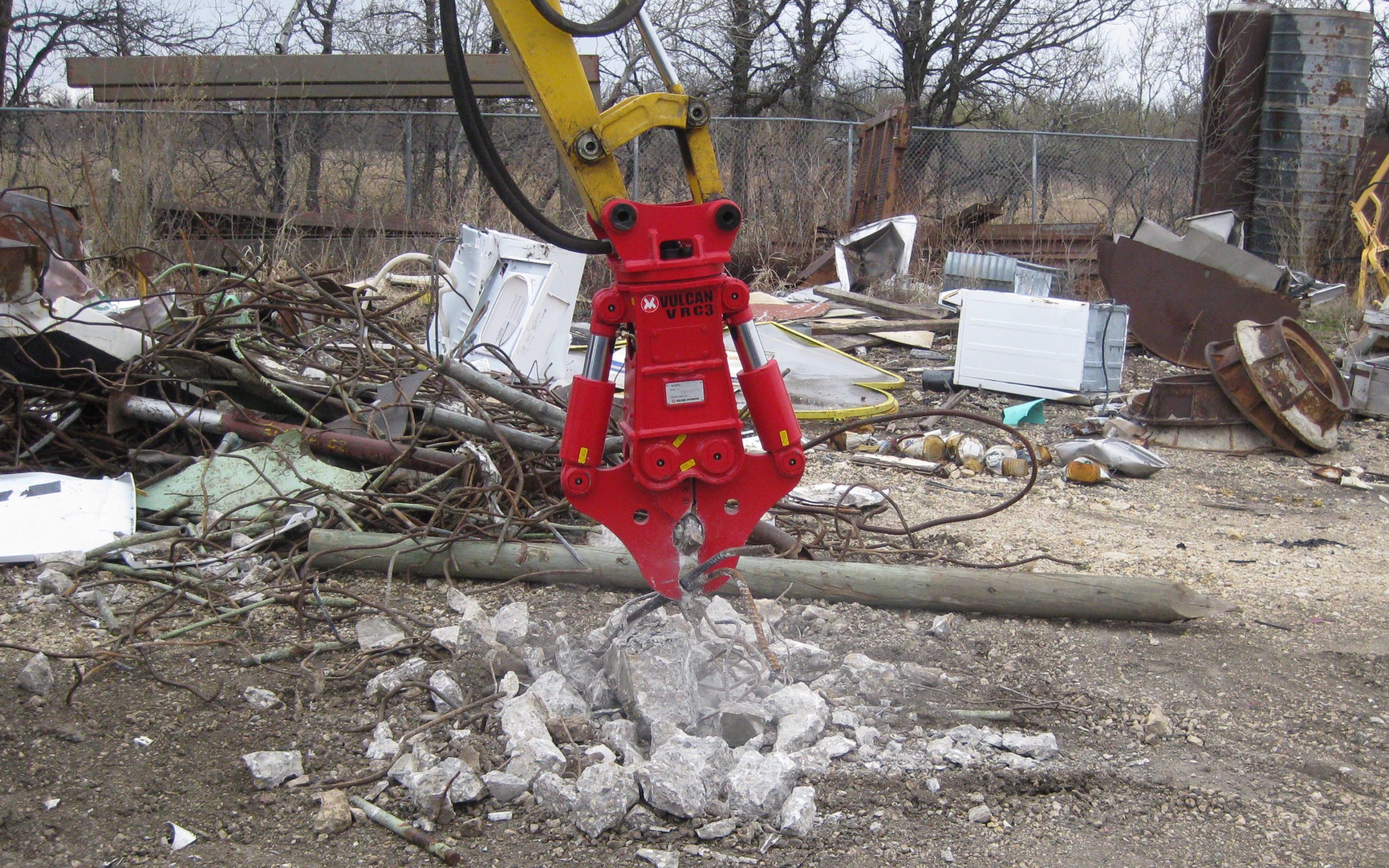 Exchangeable Jaws
Change between pulverizer, shear, and nutcracker jaws depending on the job at hand.
Industry Leading Power
Two cylinder design offers maximum closing power for crushing and cutting all materials on any demolition or recycling jobsite.
Easy To Connect
Quickly switch between attachments with no additional mounting hardware